Inform the institution of coronavirus test results through the "COVID-19 test results" function in the "more" tab.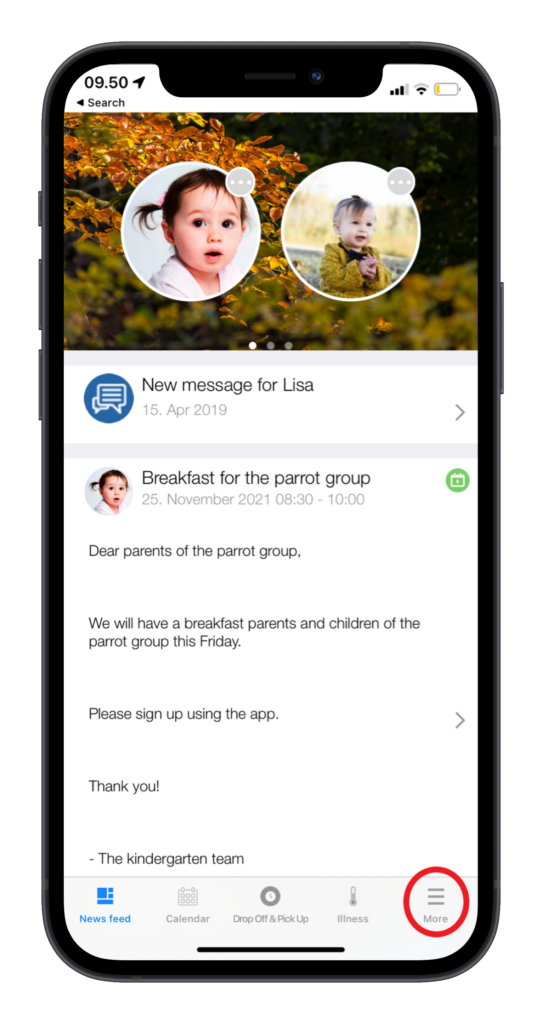 After choosing a child, tap the blue "+" to add a test result.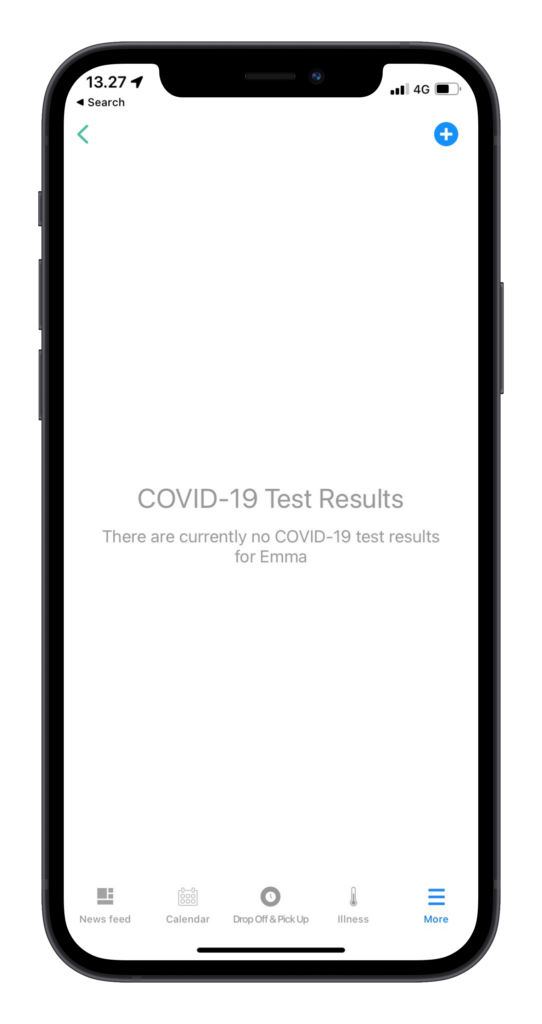 Fill in the information, and confirm by tapping "done" in the upper right corner. The test result have now been registered, and the daycare will be notified.